Call Us
61 3 9457 4755














History of Instrumentation
History of Automotive Instrumentation
welcome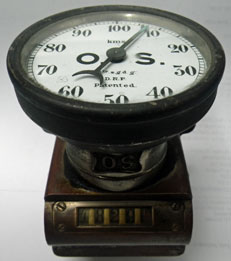 The History of Automotive Instrumentation.
The intention here is to bring together information from various sources on the History of Instrumentation and the companies and individuals that were responsible for their development.
Speedometer, tachometer, gauge, cable & sender sale, repair, restoration and re-manufacture from the early 1900's through to current models along with the sale and installation of vehicle control systems are the cornerstone's of our business.

A day at work at Howard Instruments does not lack variety!
The History of VDO
Progress with tradition.
VDO is today one of the world's leading automotive suppliers and one of the largest providers of parts and services for passenger cars and commercial vehicles. The company has been a byword for progressive electronic and mechatronic solutions since the birth of the automobile.
The 125th anniversary of the invention of the automobile is not just a reason for celebration for the vehicle manufacturers. That is because the history of the supplier industry also began here, without which Daimler & Co would never have managed to get their "coach with combustion engine" moving in the first place. VDO can also be considered one of the pioneers of the early days of the automobile. The company is today an important brand within the Continental Group and one of the world's leading suppliers of parts and services for passenger cars and commercial vehicles. The roots of the company stretch all the way back to the birth of the automobile.
At the very latest, VDO became a familiar brand to every driver along with the worldwide success of the VW Beetle. It was in this vehicle that the masses first came across the three-letter trademark from 1939 onwards. It was displayed on the speedometer of the most successful car in the world, as VDO produced the speedometer exclusively for Volkswagen. However, the history of the company extends back as far as the 1920s. It was then that Otto Schulze invented the speedometer, which was manufactured by the OSA Apparate GmbH company of Frankfurt Senator Adolf Schindling from 1923 onwards. A merger with parts of Deutsche Tachometerwerke GmbH (Deuta) resulted in the formation of Vereinigte Deuta OTA in 1928. This represented the birth of VDO Tachometer AG, whose three letters established themselves worldwide in the following years as a synonym for reliable and precise measuring instruments. In 1938, VDO was the largest and most capable manufacturer of measuring instruments for motor vehicles in the whole of Europe. The Frankfurt plants alone produced over 100,000 units every year, which were supplied to almost all renowned German automotive manufacturers for installation on the production line.
VDO manufactured products capable of measuring and controlling almost all characteristics of passenger cars and commercial vehicles. The initial products were largely mechanical but subsequent products came to rely increasingly on electronics. The company was also able to establish itself as an instrumentation specialist for other modes of transport: ship's captains, pilots, even excavator operators and train drivers came to trust the indicators from the measurement specialist VDO.
The Second World War was a setback for the company because most of the production plants were destroyed. Production was restarted in 1949. The first new products after the war were speedometers for bicycles and mopeds, which developed quickly into a great success. However, measuring instruments for motor vehicles were also in high demand worldwide. The company profited from and grew with the German "economic miracle" and, alongside display instruments for bicycles and automobiles, other products were added to the range such as parking meters.
Now under the name of "VDO Adolf Schindling" and operating as an independent corporation since 1973, the company introduced numerous innovations which went on to enjoy worldwide success: VDO invented the electric cruise control system, installed the first quartz crystal clock directly into the cockpit, developed the instruments into a central information system with integrated on-board computer and became, for example, the first manufacturer to introduce a comprehensive head-up display.
After first being taken over by Mannesmann, then merging with parts of Siemens AG for several years, VDO became an important brand of the Continental AG corporation in December 2007. Today, the company is driving the change from analog to digital tachographs in commercial vehicles, is a byword for technological expertise in telematics and fleet solutions and provides an unmatched infrastructure of services for commercial passenger and goods transport.
Today, the VDO brand is a central pillar of the Commercial Vehicles & Aftermarket (CVAM) division of Continental and is represented worldwide with an extensive network of sales and service companies. Under the brand, Continental, as one of the worlds leading automotive suppliers, markets electronic products, systems and services which make commercial and special-purpose vehicles safer, cleaner and more economical while also allowing them to operate more efficiently on a day-to-day basis. The product range thus includes, for example, control and monitoring systems for powerplant and on-board electronics, components for instrumentation, panels and cockpits as well as fleet solutions for trucks, buses and special-purpose vehicles. Furthermore, the range also includes a wide range of products and services for specialist motor vehicle garages and spare parts for the independent retail sector and independent garages. VDO also ensures the supply of genuine parts once automotive manufacturers discontinue production of a vehicle.
Milestones and important facts in the history of VDO
1902 Otto Schulze registers a patent for the eddy current speedometer; sales start in Germany from 1908 onwards through O.S. Autometerwerke E. Seignol in Frankfurt/Main.
1921 Together with Georg Häußler and Heinrich Lang, Adolf Schindling founds
OSA Apparate GmbH (OSA = Otto Schulze Autometer).
1923 The first in-plant manufacture of a speedometer.
1925 Renaming of the company to OTA Apparate.
1928 Merger with speedometer division of Deuta-Werke to create VDO Tachometer AG– Vereinigte Deuta OTA, or VDO for short – the VDO trademark is created in 1929.
1939 A mass-produced VDO speedometer is installed for the first time in the VW Beetle.
1951 Renaming of the company to VDO Tachometer Werke Adolf Schindling GmbH.
1957 First foreign factory in Australia (VDO Instruments Australia Ltd., Melbourne).
1972 Renaming of VDO Tachometer GmbH to VDO Adolf Schindling GmbH.
1973 The company becomes a stock corporation: VDO Adolf Schindling AG.
1986 VDO Adolf Schindling AG is floated on the stock exchange.
1991 Mannesmann takes over a majority shareholding of VDO Adolf Schindling AG.
1994 Complete takeover of VDO by Mannesmann AG.
1997 Renaming of company to Mannesmann VDO AG.
2001 Merger of Siemens Automotive and Mannesmann VDO to create
Siemens VDO Automotive AG.
2007 Siemens AG sells the Siemens VDO Automotive division to Continental AG.
From www.uk.vdo.com
The History of Smiths
If you've ever driven a British car made before the 1970s, there's a good chance that you've stared at a set of Smiths gauges. The U.K.-based company supplied speedometers, tachometers and various other gauges for the instrument panels of Austin Healey, MG, Jaguar, Rolls-Royce and just about every other British-based automobile manufacturer.
Founded in London in 1851 by Samuel Smith as S. Smith and Son, the concern got its start making watches and clocks as well as selling jewellery and precious stones. Success allowed them to expand to a larger location and open additional shops in the 1870s when Samuel Smith, Jr. took over. Their reputation had grown near the end of the 19th century such that they advertised as "Watchmakers to the Admiralty and the Royal Observatories." But it was with the dawn of the automobile that Smiths really came into their own.
Although some sources indicate that Smiths built the first odometer in the U.K. in 1900, known as a "mileometer," they didn't start into speedometers until a few years later. This part of the business rapidly grew to become the primary concern and a new publicly traded company was established in 1914: S. Smith and Sons (Motor Accessories) Ltd, with the third generation Allan Gordon Smith as its director and also a patent holder of an early speedometer. As the automotive business took off, so, too, did the aviation business with World War I, a time when the firm supplied aircraft instrumentation, in addition to other products essential to the first mechanized war.
Throughout the decade following the war, Smiths' gauge business flourished, as did other facets of their automobile supply business. They purchased M.L. Magneto in 1919 and K.L.G. Sparking Plugs in 1927, the same year they acquired the rights to produce Jaeger instrumentation for the British market under license. British Jaeger gauges are essentially re-branded Smiths gauges. But in 1930, Smiths sold off all of their businesses related to lighting, starting and ignition, including M.L. Magneto, to Lucas, and the two companies agreed not to manufacture products that the other already had an established foothold in. It's hard to believe such a deal would pass antitrust muster today. If you've ever wondered why a car full of Smiths gauges typically had a Lucas ammeter, it's because Smiths left that business to Lucas.
With the Second World War, Smiths continued to prosper. In 1939, the fourth generation director, Ralph Gordon Smith, presciently opened a factory in Cheltenham, some 100 miles west of London, fearing exposure to bombing at their main plant, which was partially damaged during the Battle of Britain in 1940. During the war, Smiths re-organized once again, this time changing the company name to S. Smith and Sons (England) Ltd, with four divisions: Motor Accessories, Industrial Instruments, Aircraft Instruments and English Clocks. By the 1960s, with an additional marine division, Smiths automotive division was making spark plugs, car radios and entire instrument panels, and the name changed to Smiths Industries.
As with many facets of British industry in the 1970s, the automobile business took a beating, and by 1984, Smiths sold off the motoring division to Lucas, who in turn flipped it to another company before VDO acquired it some years later. The German gauge maker, having acquired a rival, decided to do away with the wholly owned division and shut down the Welsh factory. The local management team acquired the operations and formed Caerbont Automotive Instruments which continues to engineer and manufacture Smiths gauges in Wales.
Feature Article from Hemming's Sports & Exotic Car
June, 2012 - Terry Shea
The History of Jaeger Car Clocks
Proviu asl360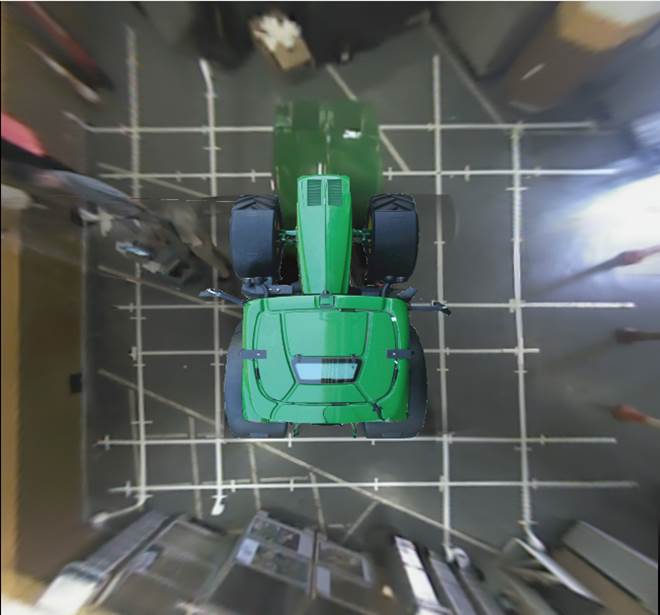 360 Degree 4 Camera System
chronometric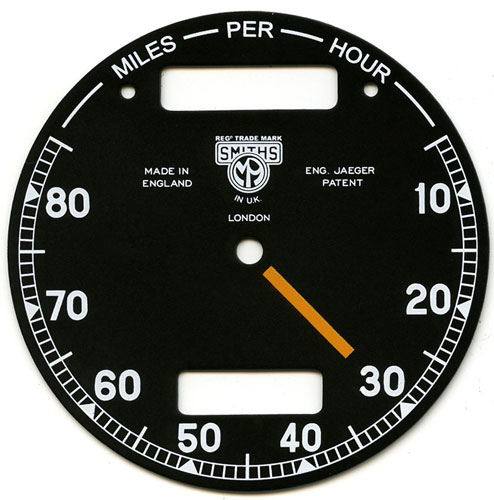 Chronometric Dials.
Porsche Metric Dial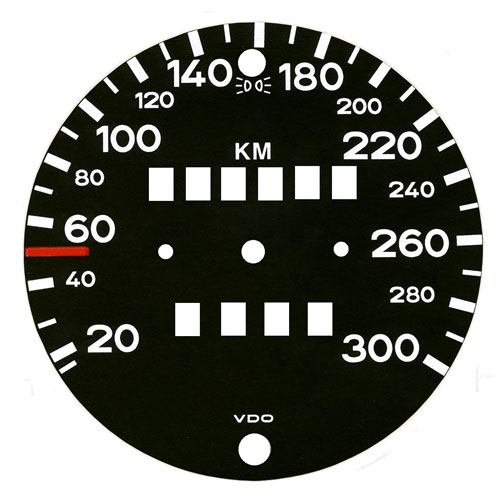 We now have metric dials and odometer gears for most Porsche Speedo's up to the late 1980's.
DIGITAL GAUGES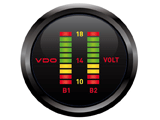 Newly released Dual Fuel and Dual Voltage Gauges.
Halda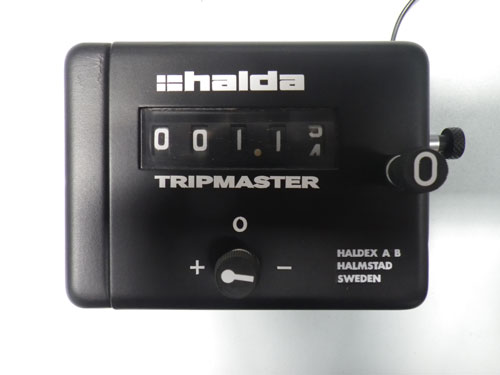 We can restore your Halda to as new condition.
Smiths Gauges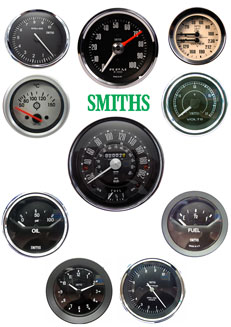 The best stock of Smiths gauges and accessories in Australia.
CapilLary Temp Gauge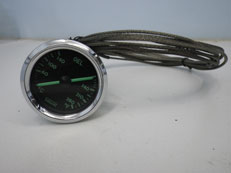 We fill Capillary Temperature gauges every friday.
Bezels

We have a wide range of bezels in stock to give your gauges a lift.
Tacho Upgrades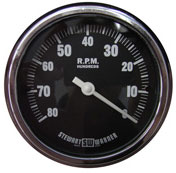 Changed your 60-70's car to electronic ignition?
We can help make your tacho work again.
Truck Gauges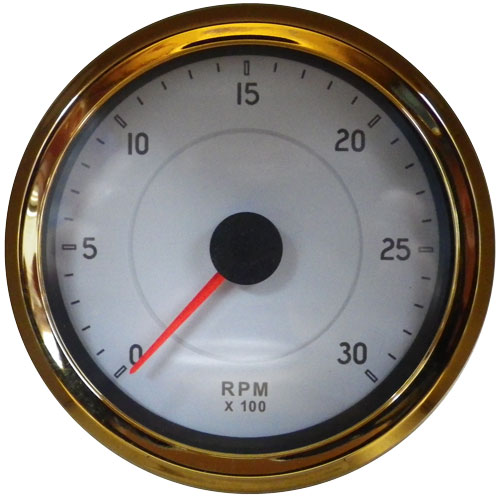 We now have a complete set of truck gauges available in Cobra and HIWHITE styling.
GPS Speed SENSORS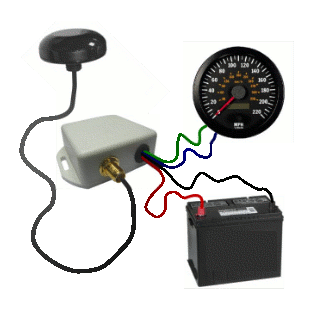 If you need an alternate speed input we have a GPS speed sensor available.